Back to List
Recent News
March 8, 2018
Les ArtZe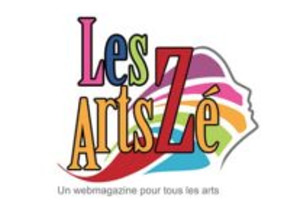 By: Eric Sabourin
According to what I hear, with frantic joy, this remarkably recorded disc, I have to say that this prodigious Toronto Canadian violinist named Blake Pouliot seems to be of the caliber of Gil Shaham, Hilary Hahn, James Ehnes, Joshua Bell, nothing of less. Obviously, the record and the recital are two things and I recall the brilliant remark of Paul-Émile Deiber, second husband of the singer Christa Ludwig:
"It should be known however that the record and its perfection are the result of long hours of work and patience, both in front of the microphone and the editing table. Mood also plays a role, understanding among participants,technique and itsimponderables ... Also, for some reason, such a passage will be redone tomorrow:
such note will be improved if one or the other has the impression that it can do better. Artistic director, soundman, technicians will then meet for editing, and there they will be able to choose between several versions, taking even one
measure here, another here, changing - if it proves necessary - the color of a passage or note. The result, of course, is often close to perfection (technically at least, the rest is a matter of taste, which eaves the door open for discussion ...) And it is this ear accustomed to this
perfection that goes to the concert or at the Opera! "(Christa Ludwig, My voice and me, Paris. Les Belles Lettres, 1996, p.205-206)
In the Ravel. the Pouliot-Huang cohesion is total and transcends any embellished memory of Wanda Wilkomirska and Antonio Barbosa on Connaisseur Society (CS2038 and Grieg's Op 45).
Pouliot's technique is certainly remarkable for obtaining such moments of feverish joy in impeccable diction both in Ravel and Debussy: I add to the ecstatic elocution of the two excellent musicians, above all, the poetic feeling of a prodigious violin of sonic splendors. What treasures
among us!