Back to List
Recent News
March 16, 2019
CBC News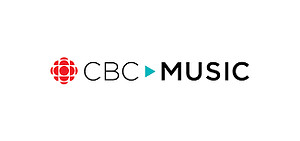 By: Colin Butler
Blake Pouliot, 25, has been nominated for classical album of the year, solo or chamber. (Colin Butler/CBC News)
For Blake Pouliot, it's the performance of a lifetime.
Not only is 25-year-old classical violist performing at Sunday's live Juno concert, he gets to work with his brother, Dylan Pouliot, 27, the show's associate director.
"This is the first time in both of our respective fields my brother and I are working together," he said. "I think it's amazing.
We may never work together again. So it's really cool.
- Blake Pouliot , classical violinist
"We've never worked together and we may never work together again. So it's really cool," he said. "We even get to go to the same after-party. So it's equally as cool."
The chances of becoming a rising star in the world of professional music is akin to becoming a professional athlete. No matter how much time, sweat and tears are spent honing your talent, there are no guarantees of success because the competition is ruthless.
"In the arts world it's not just about how well you play," he said, noting personal style is as much a part of the performance as a reverence for the music itself.
"I respect and love [the music] so much but I also think times are changing," he said. "I really like trying to do something that's not too untasteful, but maybe a little bit different."
It's why Pouliot likes a splash of colour or sequins in his on-stage wardrobe, something less traditional than the black suit and tie.
Pouliot wouldn't reveal exactly what he's wearing for Sunday's Junos concert. All he'd say is it's "a little more outlandish" than what most classical music fans are used to.
"It's a magnificent fashion piece," he said. "I'm always trying to create the silver lining between too much and too little."