Back to List
Recent News
February 28, 2019
CBC Music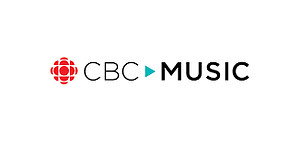 By: Robert Rowat
To prepare for the 2019 Juno Awards, we're breaking down each of the four classical categories.
Having already analyzed the large ensemble category, we now turn our attention to classical album of the year: solo or chamber.
This year's nominees are:
Andrew Wan, Charles Richard-Hamelin, Beethoven: Violin Sonatas Nos. 6, 7 & 8
Angela Hewitt, Scarlatti: Sonatas Vol. 2
Blake Pouliot, Hsin-I Huang, Ravel & Debussy: Sonates
​Gryphon Trio: The End of Flowers: Works by Clarke & Ravel
Marc-André Hamelin: Schubert: Piano Sonata in B-Flat Major, D. 960; Four Impromptus, D. 935
his goes down as one of the best debut albums we've heard in a long time, and it was just one accomplishment among many for Pouliot in 2018: he won the Women's Musical Club of Toronto's 2018 Career Development Award and the Virginia Parker Prize, and his loan of the Canada Council's 1729 Guarneri del Gesù violin, valued at $6 million, was renewed for another three-year term.

In November 2018, Blake Pouliot (right) played Sibelius's Violin Concerto with the OSM conducted by David Afkham (left). (Blake Pouliot/Facebook)
It's on that instrument that he recorded these works by Ravel and Debussy, alongside his associate from the Colburn School in Los Angeles, pianist Hsin-I Huang. Pouliot's effusive personality is well-suited to Ravel's Tzigane, which he plays with raffish slides and perfectly tuned double stops. He and Huang make Ravel's familiar G Major Sonata sound brand new, with technical brilliance and astute characterizations throughout.
Some violinists employ an austere tone for Debussy's moody Violin Sonata, his last completed work. Not Pouliot, whose rich, vibrant timbre brings greater intensity to its first movement and accentuates the impish nature of the second. He and Huang use the episodic structure of the third movement to tell a story so vivid it stays with you long after the music has ended.
Pouliot is on a roll. Will it continue with his first Juno Award?
Our predictions:
Should win
We got swept up in the excitement surrounding rising violin star Pouliot. His debut album is a joy to listen to and we think it deserves the Juno.
Will win
The Juno jury will be understandably wowed by Hamelin's Schubert statement, and the award will go to him.