Back to List
Recent News
November 26, 2018
CBC Music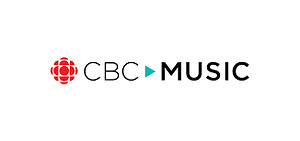 We've carefully reviewed the dozens of Canadian classical recordings that have crossed our desks this year. From the impressive pool of recordings by emerging and established artists covering the complete gamut of classical music, we've identified these 10 highlights that we just can't stop listening to.
...
2. Ravel - Debussy: Sonates
Artists: Blake Pouliot, Hsin-I Huang
Label: Analekta (AN 2 8798)
Let's take a quick look back at Blake Pouliot's 2018: he won the Women's Musical Club of Toronto's 2018 Career Development Award ($20,000), he won the Canada Council's Virginia Parker Prize ($25,000), and he won a three-year loan of a 1729 Guarneri del Gesù violin (priceless). Oh, and he released this debut recording.
The 24-year-old violinist, who isn't afraid of sequins or ascots, lets his personality shine brightly through these French works. We can't get enough of his colourful slides and articulations in Ravel's Tzigane, or the intensity he brings to the Debussy. If this year is a sign of things to come for Pouliot, then we know whom to watch for in 2019.