Back to List
Recent News
November 15, 2018
Les ArtsZe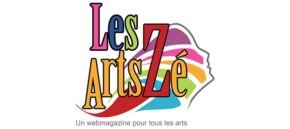 By: Eric Sabourin
(translated from french)
On November 8, at the Maison symphonique, the OSM in full - in another version of Bruckner's long third symphony - did not allow us to exceed the intensity of the moments of inspiration that preceded the latter part of the concert.
The wonders were first offered by the luminous 24-year-old violinist invited to perform, the winner of the 2017 OSM competition, Blake Pouliot, which has already been widely spoken. His melodious performance, physically engaged in Jean Sibelius' opus 47 violin concerto in D minor, led the soloist to the dance in return for which the musicians of the orchestra were pleased to respond to him with as much expressiveness. sublime. These were three movements of great unforgettable interpretation for the young man who had seriously thought, a few years ago, no longer pursue his career as a virtuoso.
After the warm welcome from the public, the standing ovation and the alluring rhetoric of OSM Director General Madeleine Careau, Blake Pouliot was presented with the $ 25,000 Virginia Parker Prize (in 1984, he was already exactly of this value) a blessing from the Canada Council for the Arts for the promising development of his talented artist career. Soon, he will return to the United States where his career is truly launched among an infinity of rivals eager to be heard and to mark their era. Guest conductor David Afkham of German origin, who made his career in Madrid, did not direct Bruckner's symphony from memory. It seemed as if the orchestra could do without all its indications since having played this work so frequently, no doubt the musicians of the OSM, all the desks combined, had quite an idea already very precise of the prolixity reflexive of this version of the work of which the third movement, in full, remains the invariable most vibrant remembrance.